The Next Big Thing in Agricultural Composting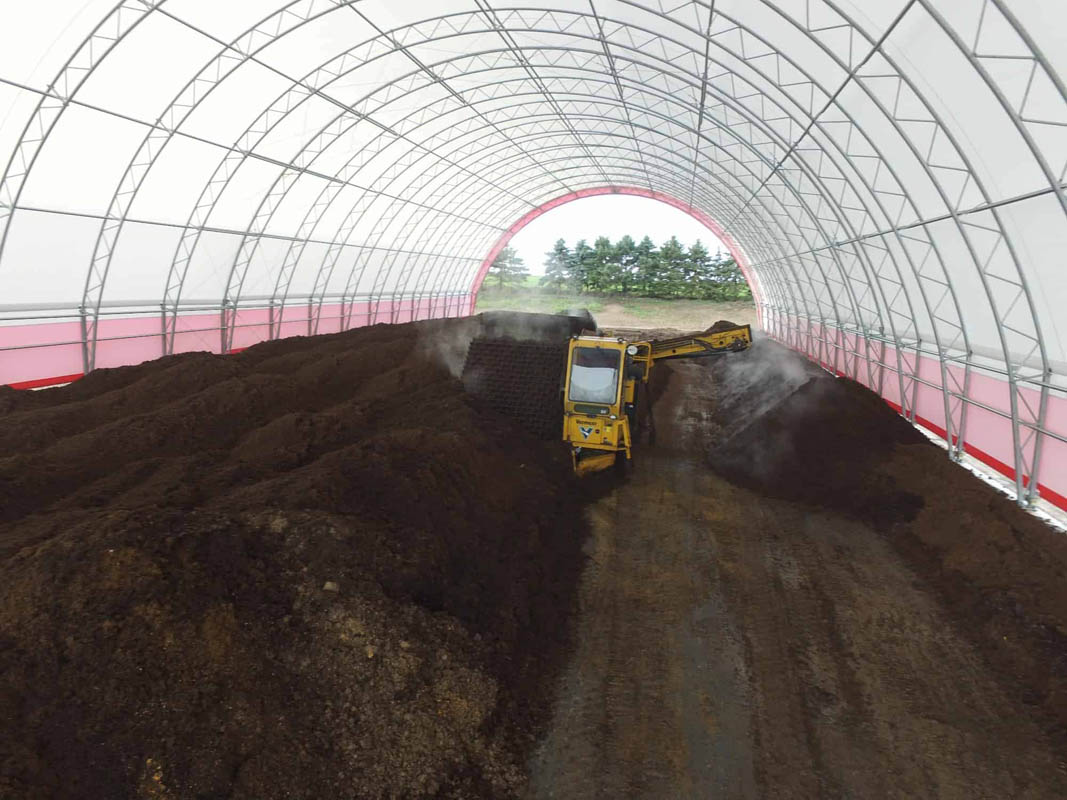 What is Composting?
Composting is the biological decomposition of organic materials by microorganisms under controlled, aerobic conditions to a relatively stable humus-like material called compost.

Composting can happen in many different ways using a variety of materials, methods, equipment, and scales of operation.

For agricultural operations the common materials or feedstocks that are composted are livestock manures and bedding and various residual plant materials (straw, culls, on-farm processing wastes, etc.).

During the composting process, materials release heat, water and carbon dioxide, to result in the final product.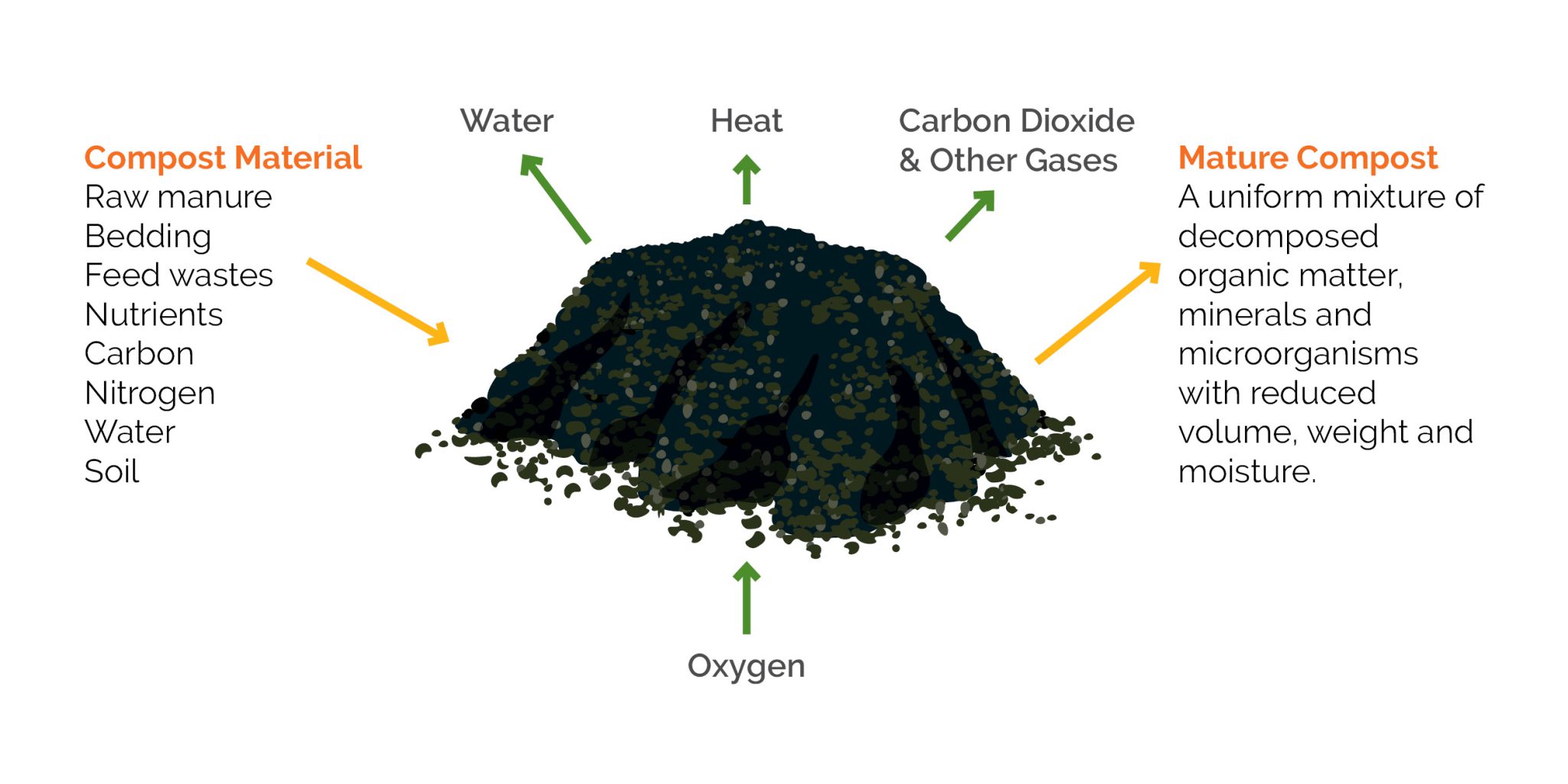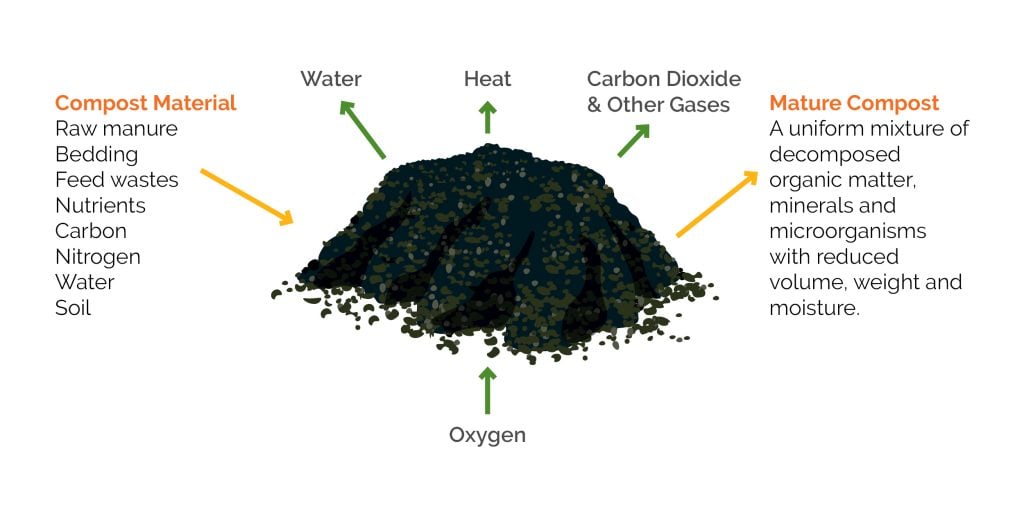 Compost provides many essential nutrients for plant growth and therefore is often used as fertilizer. This rich, natural fertilizer allows farmers to cut back on use of chemical fertilizers. Farmers will often use the fertilizer for their own farm, or sell it as a product.
Like many agricultural operations, composting can have its challenges. Long processing time, land required for composting, and investing in bulk storage buildings are some of the bigger challenges when deciding to compost agricultural waste onsite.
Agricultural composting has been done forever. But in the ever changing agricultural environment, operational efficiency and return on investment are vital, even when it comes to composting.
Composting Game Changer
Fabric buildings have been commonly used as agricultural buildings for decades, mostly for hay, straw and equipment storage.

However, the non-corrosive environment, column-free interiors and economical cost and construction of a fabric structure make the ideal solution for bulk compost storage buildings.

Here are just a few reasons that fabric buildings are the next big thing in agricultural composting
Improved processing time
When materials are left uncovered, they are exposed to environmental factors like rain, snow, and heat from the sun, all of which work against the composting process. Protecting bulk compost materials from the elements improves the processing speed and the quality of the mature compost.

Clearspan interiors
Column-free interiors make it easy to access and store more materials, and easily maneuver and operate equipment and machinery. Fabric buildings can accommodate any type of composting system, including turning, active aeration, passive aeration, or static pile.

Affordable and economical
Fabric buildings are the one of the most affordable storage and shelter building solutions on the market today, especially when compared to permanent conventional buildings. With full purchase, lease to own and financing options available, reserve your cash and lines of credit and pay for you building in segments.

Speed of construction
Because of their modular design, fabric buildings are installed within days or weeks rather than months. This means less operating down time for your bulk composting operations, and a faster turnaround time for a generating profit or usable product.

Non-corrosive building materials
Bulk composting storage buildings are likely some of the most corrosive environments, so a corrosion resistant building is important. An industry standard for fabric buildings is post-production hot dip galvanizing. This means that the steel trusses are galvanized after all fabrication has been completed, and provides lifelong corrosion protection.

Reduced environmental impact
Choosing your composting building carefully can help you to reduce the potential for environmental impact. Fabric buildings offer contained environments allowing you to reduce odors and runoff moisture, both being potential environmental hazards.