You're losing money to spoilage and waste. Now what?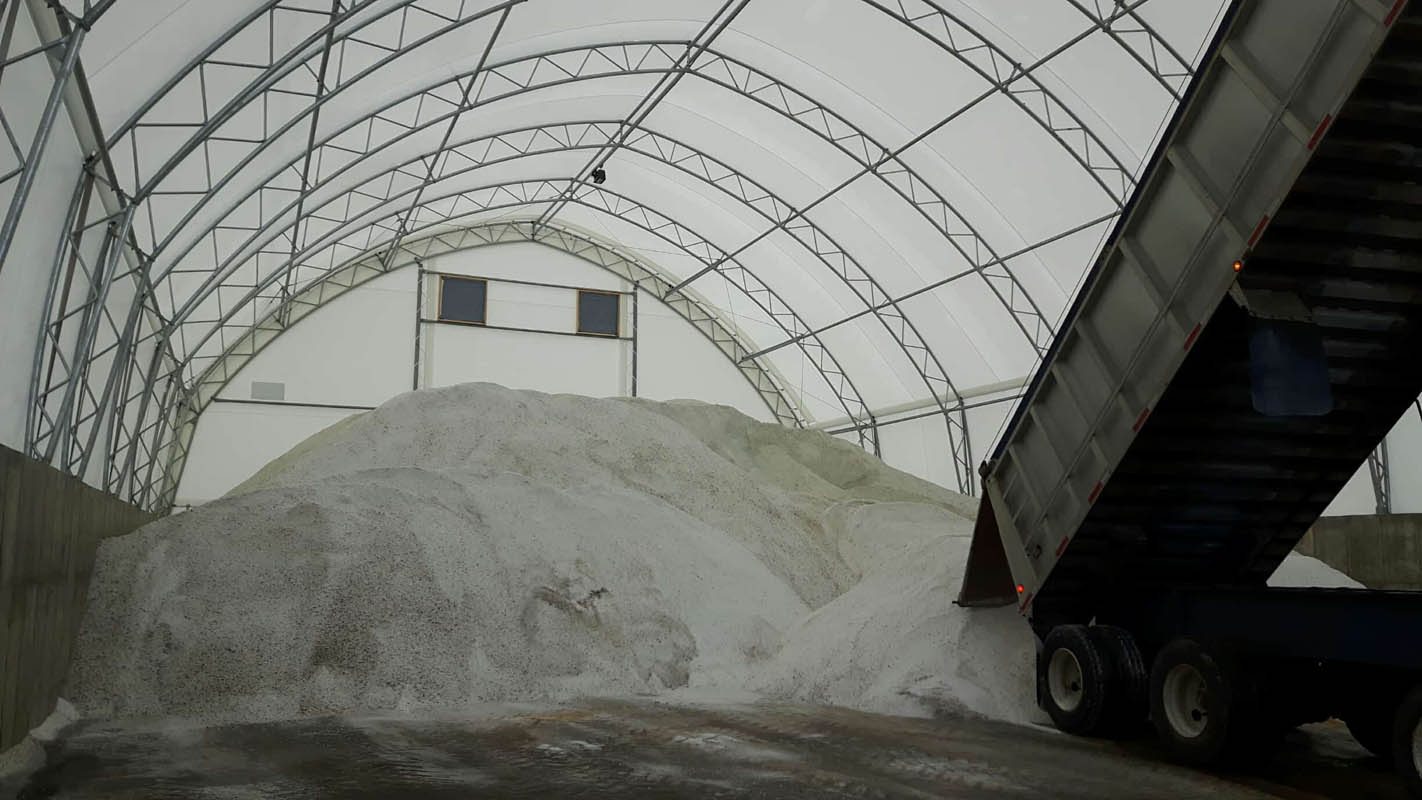 Spoilage and waste costs money . . . money that can be better used elsewhere. So, how do you maximize your budget? It's simple – protect your commodities from the elements. In every operation, reduced waste and increased profits go hand-in-hand. Reduce your waste and stop losing to spoilage!
The storage building you choose should be your key component in achieving this. Britespan's storage and shelter building solutions are designed and engineered to provide you with optimal return on investment.
✓ Maximize the cubic square feet by storing more in one building.
✓ Explore Britespan buildings versatility by adding sidewalls, portals, conveyors and more, to customize a building to meet your needs.
✓ The open-span interior makes it easy for large equipment and vehicles to load and unload, and makes installing loader ramps and elevators a cinch.
In addition to maximizing your budget, Britespan's fabric buildings are constructed in a fraction of the time when compared to conventional buildings, meaning less operating down time. This allows you to utilize the building far sooner.
Britespan provides fully engineered solutions with corrosion-resistant steel and advanced fabric to give you confidence in your decision. All of Britespan's fabric covers are installed using the most durable tensioning system with 10,000 pound winch blocks and tension pipes to withstand the strongest loads.