What You Should Be Looking for When Purchasing a Fabric Structure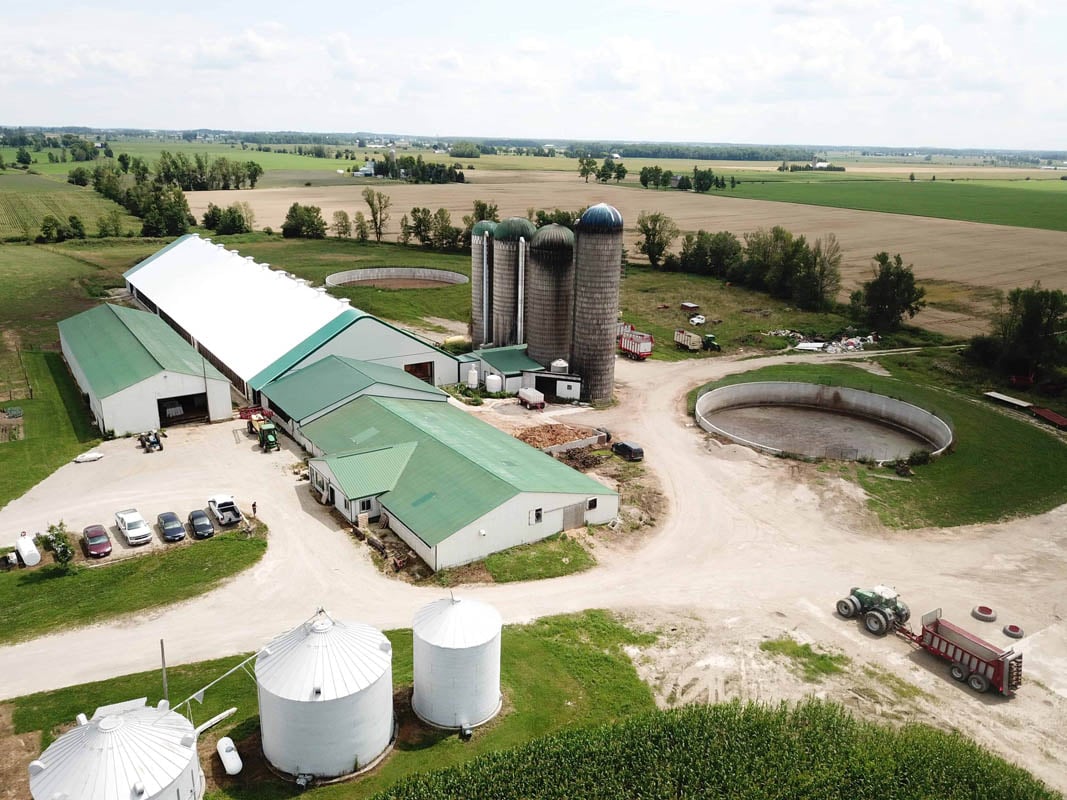 With so many fabric building suppliers and manufacturers to choose from, it's hard to know what exactly to look for when choosing one over the other. Your building is a major investment, and you take it seriously. Britespan's industry experts shared some tips on what you should be looking for when purchasing a fabric structure.
What should people be looking for when purchasing a fabric building?
"When purchasing a fabric building, people should look at a couple of things. First is the truss itself. A heavier and deeper truss ensures the building rigidity and strength, as well as load weights e.g. snow, wind, and rain, etc.," says Chris Hogervorst, Britespan Ontario Dealer Manager.
It is also important to make sure your building is engineered, and that the price you are quoted is for an engineered structure. Some companies will provide a lower price estimate that does not include the engineering costs, and then add them as an additional cost later on. "An engineered building means your building is insurable and complies with all local building codes," says Chris.
Asking about service is important too. There are many fabric building suppliers that are more than willing to supply a kit or even install, but the initial price is not always the final cost and the price quoted is often not the price for project completion, just the building itself.
From a quality materials standpoint, what should they look out for, what questions should they ask the supplier?
"When it comes to the building materials, key features to look at are the basics that hold the structure as a unit. What is the depth and weight of the trusses? What size of purlins and cross cables is used? Are the trusses post production hot hip galvanized, or pre-galvanized?" says Mike Wimmer Britespan US Dealer Manager.
The welding of these materials is also important. It's important to know that the company you buy your fabric building from employs only certified welders, and that the company carries the CWB (Canadian Welding Bureau) and/or AWS (American Welding Society) welding certification as it means they are welding to a set standard.
Are there materials used in fabric structures that are better than others?
Always ask the company you plan on buying from where their materials are manufactured, and that they are manufactured in North America as opposed to overseas. Steel from outside of North America has often been recycled and repurposed so many times, that the quality and lifespan is very poor. When you purchase a steel framed fabric building from Britespan, you know that you are not only purchasing a structure that been engineered to stand the test of time, but also constructed out of materials that will stand the test of time.
What components affect the longevity and quality of the building? Is building maintenance an important contributing factor to buildings longevity?
To ensure longevity of your building, it's important to discuss with your local dealer what you will be using the building for e.g. equipment storage, livestock, or more corrosive commodities like fertilizer, salt and sand, etc. For example, in highly corrosive environments such as fertilizer storage or closed-in compost buildings, all nuts and bolts should also be hot dipped galvanized and the cables should be stainless steel.
That being said, hot dip galvanizing is equally important in less corrosive environments because it will ensure lifelong corrosion protection against moisture, humidity, and varying temperatures.
Building maintenance is very important regarding the longevity and rigidity of the buildings. "A visual inspection of the buildings cover fastening system every year will ensure that the cover remains tight and secure. When movement begins to happen, that is when you will get wearing on the cover which can lead to premature failure. It is a good idea to talk to your local dealer for how to do this or request their inspection," says Mike Wimmer.
Why is it important to work with a local authorized dealer?
There is a big difference between working with a dealer local to you and a generic sales representative, or buying direct and installing a structure yourself. First, a local dealer will know the building codes and permit processes for your area. They will also be able to provide you with an accurate quote because they know the snow, wind and rain loads for your geographical location, which plays a big factor in the cost of a building. The snow, wind, and rain loads determine how many trusses you will need in your building.
A local dealer network means a faster turnaround for project completion, and a faster response to your questions or concerns. From a service perspective, your local authorized dealer will be your contact from the beginning of your project to the end, and for years to come in maintaining your building.
What affects price of a fabric structure? Should customers be weary of a low cost building? If yes, why?
There are many factors that affect the investment price of a fabric building. For example, the process of hot dip galvanizing is a superior finish in protecting the steel. Some manufacturers avoid this process because it would add shipping and handling costs to go to a galvanizer instead of using pre-galvanized product. In the end it can usually come back to the old saying 'you get what you pay for'. Other factors can include site preparation, foundation type, end and side wall finishing, doors, and other accessories.
A lot of suppliers have different Installation methods. Is there a way for the customer to identify poor installation methods? Are there installation methods that are better than others?
"I would tell anyone that is looking at a building to have their dealer take them to five or six buildings that they have already built. You will be able to tell by looking if there are a lot of wrinkles and just a poor finish in general. It is also advised to ask for a list of references from your dealer, and speak with some of their current customers. This will help you understand how the dealer works with their customer," says Mike Pollard, Britespan Ontario General Manager.
Be sure to check how the supplier is using purlins, cross cables, tension pipe and winch blocks. Purlins should be double bolted to the truss, cross cables tension pipe and winch blocks should be secure and tight.
What certifications should a supplier have?
Before you get a quote on your building make sure the supplier you've chosen complies with current building codes for your area, and has the appropriate certifications e.g. CSA A660, CWB, AWS, BMEC, etc.
Any last tips for what someone should be looking for when purchasing a fabric structure?
"Our goal is to ask many questions to our clients at the beginning of the consultation to build an understanding of the 'why' and then the 'how' the building is being utilized. Our dealers and representatives will take this information and provide suggestions based on experience," says Mike Pollard.
Similarly, customers should ask a lot of questions as well. The more you ask, the more you know, and that will help you make the right decision in the fabric building supplier you choose.
To learn more about Britespan's product quality and installation methods, Download [download id="627″]!
Chris Hogervorst is the Ontario Dealer Manager for Britespan Building Systems Inc.
Mike Wimmer is the US Dealer Manager for Britespan Building Systems Inc.
Mike Pollard is the Ontario General Manager for Britespan Building Systems Inc.
To learn more about how Britespan can help you with your fabric building needs, visit www.britespandomes.com, or call us toll free at 1-800-407-5846