Economical Commodity Storage Buildings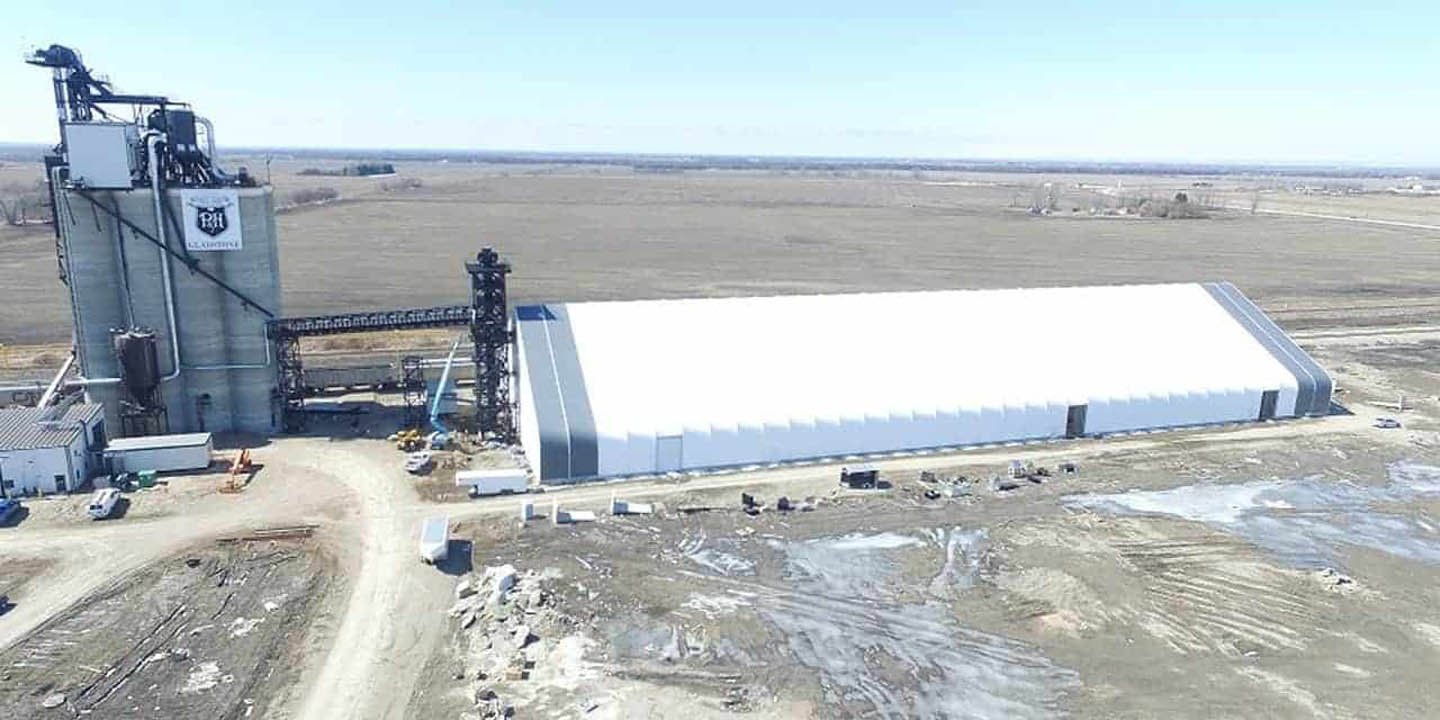 Britespan offers economical and versatile storage building solutions to maintain commodity quality, reduce spoilage, and increase profits. A column free interior with optimal height allows you to maximize interior storage, and easily accommodate conveyors and elevators. Reduce operating costs by minimizing daytime lighting and improve worker safety with natural bright interiors.
We spoke with Gord Braun, Manager of Capital Assets at Parrish & Heimbecker Ltd. (P&H) Gladstone Site, located in Manitoba, Canada. This location purchased a 160′ x 455′ Genesis Building Series for Grain Storage.
The most important feature is that it provides protection of our products from the elements, at a reasonable cost. The building allows us to easily and efficiently access the large amount of storage inside of the building, says Gord.
I would absolutely recommend Britespan to others looking for a similar building solution, and already have. Britespan is willing to work with the customer to design the right building for the intended use. It makes economical storage a reality.
Take the virtual tour of the facility!