Britespan Launches French Website britespandomes.com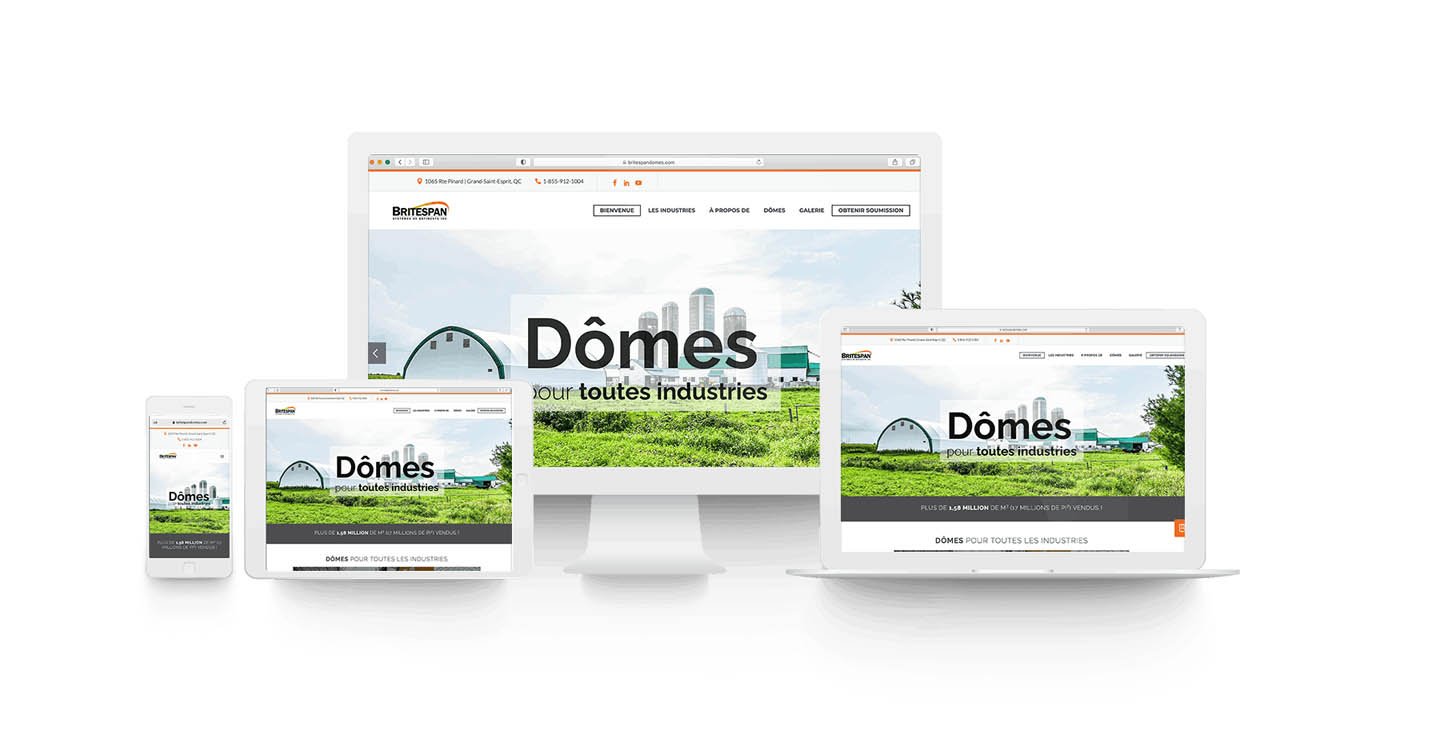 After much anticipation, Britespan is happy to announce the launch of their new French website, britespandomes.com.
An exciting milestone for Québec based sister company, Britespan Systéms de Bâtiment Inc., the new website is a testament to Britespan's commitment to our Québec and French-speaking customers. "Developing this website and improving our service and support to our Québec customers has been a high priority for us," says John MacDonald, President of Britespan. "The primary focus of this new website is to improve our communication with our customers and continue to be the go-to building solution in Québec."
britespandomes.com is also the "gateway" to Britespan's expert authorized dealers and installers across Québec. Dealers sell, service and support a variety of building applications including agricultural buildings, warehousing and storage buildings, salt storage, and sports and recreation centres.
Customers can be confident they are working with a local dealer who understands the unique building needs and requirements in Québec.

"Today we are delivering our brand new website 100% in French," says Sylvain Laroche, General Manager of Britespan Systéms de Bâtiment Inc. "It is essential for us to be able to share the best building solutions with our growing Quebec clientele. We have completed hundreds of building projects across Québec and look forward to helping more of our customers achieve their goals. The new website will help us accomplish this."

Visit britespandomes.com